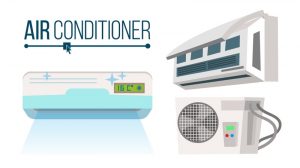 Choosing can be hard when we are given too many options! And with so many great air conditioning systems on the market, how will you ever choose the right one?!
Well, with the right knowledge and with the help of a professional, you can narrow down your options and select the system that is going to best meet your home's specific cooling demands. We first recommend continuing to read this blog, because below, we have some of the systems best suited for your Virginia home. Secondly, we recommend contacting your local HVAC professional who can guide you through the entire decision-making process and eventually size and install your new AC!
So, what are you waiting for? Keep reading below to find out more!