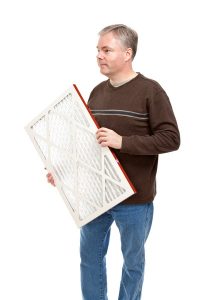 "Dirt don't hurt" is an adage most people are familiar with. This isn't always true, though. There are situations when dirt really can hurt, such as when it starts to mess with important things in your home.
Think of what happens to a computer that gets too dirty. The whole thing can break down! Did you know the same risk can apply to your HVAC system? This is why there is a filter that is made to protect your HVAC system from the ravages that airborne debris can have.
We have a question for you that is important to answer: when was the last time you changed your HVAC system filter?