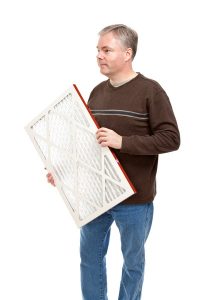 Did you know how important your system filter is to your air conditioner in Charlottesville? You may not realize it, but this seemingly simple part of the system can actually make or break its operation depending on whether it is ignored or not.
The air filter for your AC system is going to help to protect it from the negative impact of too much dust or debris getting into it. Believe it or not, dirt can truly hurt your system's operation and efficiency. This is why your air filter should be changed or cleaned regularly.
If you haven't changed out your air filter just yet and didn't know that you needed to, we'd love to tell you more about why doing so is so important.