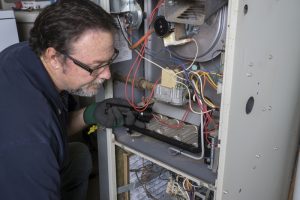 We are getting the briefest hints of springtime around the corner for Charlottesville. However, while those couple days of sunshine were a treat, it is obvious we still have some chilly weather to contend with until wintertime finally calls it a day.
This is an important time to go the extra effort and make sure that your furnace is going to make it through the remainder of the season. What's more, you will want to ensure that it will work when you go to turn it on next winter. With that in mind, you should check to see if you need to schedule a furnace repair in Charlottesville, VA.
Repair needs are common toward the end of the season thanks to the wear and tear caused by extended use. Don't let your furnace go without the help it needs.