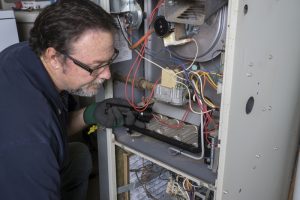 Whew, you may be thinking, that chill is getting stronger—the heater is going to be back in regular rotation before long.  Good thing it was in such good shape at the end of last heating season. Now it will be ready to jump right back into it this, right?
Not. So. Fast.
If you want to heat your home effectively and reliably this winter—and why wouldn't this be the case—then it is very important that you schedule professional heating maintenance in Charlottesville, VA, before putting the system back into use.  No,  it does not matter if the system was fine when you last used it. After all, maintenance and repairs are two very different things.
Below, you'll learn some facts about why routine heating maintenance is not just necessary, but so beneficial to you. Remember, good enough is not good enough when it comes to heating, and the fact that your heater is up and running does not mean that it is running as well as possible!