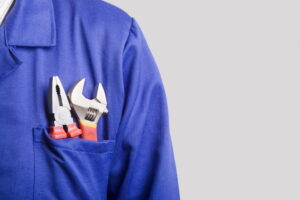 The short answer to the question is no. Your heat pump absolutely requires repairs.
But let us give you some additional information.
Heat pumps are made to be effective and efficient. While this type of system offers great advances in technology, it doesn't mean that a heat pump is going to be without the need for support. Heat pumps can provide homeowners with years of incredible comfort as long as they get the maintenance and repairs they need. And our team can provide.
Repairing a heat pump in Charlottesville, VA is a job best left to the experts. If you notice trouble with your system, your best course of action is to contact us. Here's how to figure out if it is time to reach out for heat pump repairs. Remember that skipping them can cost you the entirety of your system!