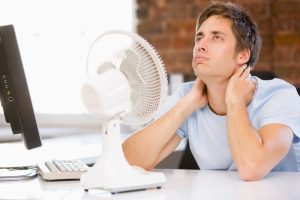 You just got home from your morning run and the heat really kicked up while you were out. When you get into the house your first stop is your thermostat so you can get the air conditioner running and start cooling things off before your home turns into a sauna.
You hear your system turn on, and you breathe a sigh of relief as you step into the shower. However, when you get out of the shower less than 10 minutes later you notice things still feel just as warm as before…and your AC isn't running. Just then, you hear it kick back on. That isn't normal, you think to yourself, and you are correct!
Short cycling is a serious problem for your AC system and your comfort. When you notice this problem, you should schedule an AC repair in Palmyra, VA quickly. Let us tell you why.