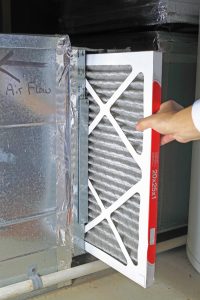 There are several factors that will affect your air conditioning system's ability to function effectively and efficiently throughout the hotter months of the year. From loose parts to air leakages, unaddressed issues will have a negative effect on your AC's ability to keep you comfortable.
Even if you are a careful and diligent individual who makes sure to keep their eyes and ears peeled for the smallest problems with their cooling system, there is a chance you may miss this problem. All too often, residents around Charlottesville forget to change out their air filters, never realizing how big of a problem it can create.
Let's take a moment to look at why your air filter is so important and why you may want to schedule an HVAC service in Charlottesville, VA to get it cleaned or replaced.