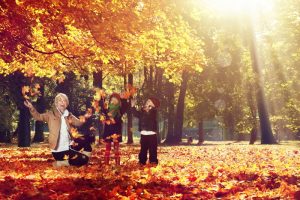 The shorts and sunhats are out and the flannels and sweatpants have made their debut. The fire is going, the windows are closed up and the blankets are ready for whenever someone might need to curl up with a good book and a warm drink.
It is fall and the weather has decided to agree at long last. It is the season of enjoying the cold because it helps us appreciate how warm and cozy we can get. But keeping warm in fall and throughout winter gets tricky when your heater is on the fritz. Thankfully there is a way to avoid having problems with your HVAC heating system: maintenance.
We know it might sound silly but we promise it pays off. Let us explain why maintenance is well worth it.
How Does Maintenance Help Me?
Let us explain it this way. Do you only go to the dentist when you have a painful cavity? We hope the answer is no! Much like going for a yearly check-up at the dentist to prevent cavities before they form, maintenance for your heater is meant to catch and address minor problems within your heating system before they develop into repair needs that will cost much more.
The Benefits of Regular Maintenance
There are a host of benefits to enjoy when you schedule maintenance for your heating system. Whether it is a gas furnace or ductless mini split heat pump, maintenance offers the following advantages:
Improved Efficiency
When your HVAC heating system gets regular tune-ups it will actually improve this system's efficiency, and that will save you money and worry in the long run.
Longer Lifespan
The average heater is built to last between 10–15 years before it needs to be replaced. Maintenance will not only ensure that you get the maximum amount of years out of your system but it will also ensure that your heater runs as efficiently as possible that entire time.
Fewer Repairs
While the team at Mack Morris Heating and Cooling does their best to make sure your repairs are addressed quickly and affordably we understand that needing repairs in the first place is a pain. Thankfully maintenance can keep your repair appointments to a minimum!
Reduced Utility Costs
A heating system that is well-maintained will be able to use energy and fuel better than a poorly maintained one. You will see the difference on your energy bills.
Make Things Easy with a Maintenance Plan
Want to make sure that your heater gets regular maintenance but not sure you'll be able to remember to schedule it? Not to worry! We know that people have busy schedules so when you sign up for our maintenance plan we make sure to work with your timing so your HVAC in Charlottesville, VA gets the care it needs without any additional stress for you.
The team at Mack Morris Heating & Air Conditioning knows how important it is for you and your loved ones to stay warm during this time of year. That is why we provide everything from maintenance to repairs or replacement for multiple types of heaters.
Contact us today to schedule your next appointment for HVAC services! We can't control the weather outside of your home, but we can control the weather inside your home.