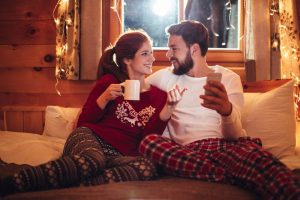 The temperature has dropped and the holidays are here. We know there is plenty to do right now and probably a lot to prepare for, but we have to ask: is your HVAC in Charlottesville, VA ready for the coming months? Yes, we know that the weather here in Virginia doesn't get quite as frigid as it might up north, but we still rely on our heating systems pretty heavily this time of the year. The last thing anyone wants around the holidays is a heater that gives up the ghost in the middle of the winter.
With that said, we want to let you know that there are some additional steps you can take to keep your heater in good condition this season. Incorporating some of these tips into your daily routine can help improve your heater's efficiency and facilitate its job, while saving you money too.
At this point it is more than likely that your heater will be on quite consistently for the rest of winter and into spring. With all that work to be done, any help your heater can get will probably go a long way in keeping your home warmer and little more easily. Here are some ideas of things you can do to give your heater a hand.
4 Tips to Help Your Heater
Keep the Temperature Reasonable: When the temperature outside is in the 40s or below, it can be tempting to mash that thermostat button until the display reads 70°F. However, this taxes the heating system aggressively and can cost you a lot. Instead of upping the temperature setting so much, try keeping the requested temp within 20° of the air outside. We know if may not seem like much, but trust us, this amount makes a big difference.
Seal Up Your Home: Doors or windows that aren't sealed well can let warm air escape and allow cold air to leak in. This makes it harder for your heater to warm your home. The same concept applies to inefficient insulation in your attic. Having a home that is better sealed will save you a lot this winter.
Let Your Home Enjoy Some Shower Steam: There is nothing better than a nice warm shower during the cooler months of the year. The next time your hop in for a rinse however, leave the bathroom door open. That steam holds warmth quite well, giving your heater a hand in the effort to heat your home.
Schedule an Annual Maintenance Visit: A well-maintained HVAC system will always be able to do its better job than a heater that is not well taken care of. Maintenance improves energy efficiency, reduces the need for repairs, and extends your system's lifespan too!
With these four tips, you should enjoy a more easily heated home. What's more, when you work with the team at Mack Morris Heating & Air Conditioning, you'll be able to keep your heater in peak condition for a longer amount of time.
We can't control the weather outside of your home, but we can control the weather inside your home. Contact Mack Morris Heating & Air Conditioning to learn more about our maintenance options and other services.