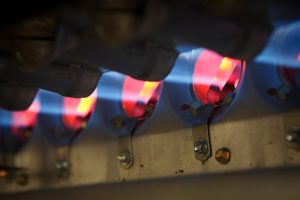 Thinking about gifts? Why not treat your heater to some much-needed care? Maintenance isn't exactly a spa day, but it is almost like one … for your heater at least. We realize it sounds odd, but maintenance can bring new life to your heating system.
You may wonder if it isn't too late for heating maintenance in Charlottesville, VA. Good news: if your heater is still running, you have time! As in, you have time to schedule this service now before your heater actually does give out. You'll be glad to know that your heater will still benefit from a tune-up too, even if it is late.
Is Late Maintenance Worth It?
The short answer is that, yes, late maintenance is still worth it. But your time and money are valuable so we get why you want to know more. Here is how maintenance, even when scheduled later than usual, can help you and your heater.
Safety
Heaters have the potential to become dangerous if they are neglected. Age and regular use create problems in these systems that can lead to harmful chemicals being released into your home. Thankfully, regular tune-ups often prevent these safety hazards or catch the beginning stages early so you can address them before they create trouble.
Effectiveness
Maintenance is also going to help your heater operate more effectively. For example, rather than letting dirt and dust build up in your heater for another few months, a tune-up removes any debris, allowing your heater to do its job without hassle. This is just one of the ways regular yearly tune-ups help improve system operation.
Efficiency
Another perk of getting maintenance for your heater is that it improves its energy efficiency. A heater without regular tune-ups stands to lose about 5% of its efficiency, while a regularly maintained system is going to keep a majority of its energy efficiency. Yearly tune-ups can help your heater keep 85% of its original efficiency over the course of its lifespan.
Longevity
Speaking of your heater's lifespan, professional maintenance helps with that too! When you schedule tune-ups each year for your heater, it makes it far more likely that it will last for several extra years before needing a replacement. This can be the difference between needing a new heater after 10 years and needing one after 15 years.
Repairs
Last but not least, a well-maintained heater will need fewer repairs. This is because the problems that would otherwise develop into repair needs are dealt with before they can escalate. This saves you time, money, and stress in the long run.
Haven't scheduled your maintenance service yet this year? It isn't too late! Your heater can still reap the benefits we listed above as long as it gets maintenance each year, even if it is late. Take time to take care of your heater so it can take care of you.
Schedule your appointment for heater maintenance with Mack Morris Heating & Air Conditioning. We can't control the weather outside of your home, but we can control the weather inside your home.