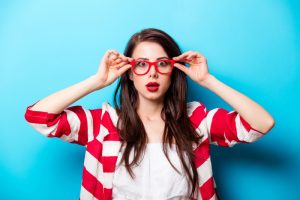 When we are in the worst of the summer heat in August, it is usually not a good sign to be researching information about an AC upgrade. It probably means the situation is pretty dire.
Well, thankfully, our team can provide you with prompt and effective service. All you need to do is call or click to make an appointment for your AC upgrade. Oh, and it is a good idea to figure out what system may be the one you want to have installed in your home.
If you aren't sure where to start with choosing your next AC unit, our team can help with that too. Here is a small guide we put together to help you select your next air conditioner in Charlottesville, VA.
Your Guide to Selecting a New Air Conditioner
We want to help you feel comfortable and confident about getting your AC replacement when it is needed. Here are some helpful steps to consider when choosing your next air conditioner.
Step 1. Figure Out If You Want a Different Type of System
You don't have to be glued to that same type of HVAC system for the rest of your life. If you have a central AC and you want to switch to a heat pump, you're allowed to do so. The key thing to remember is that you want to select a system that benefits you and that has the ability to meet your comfort needs.
Step 2. Get a Full Scope of Your Options
Home comfort systems aren't one size fits all. You can choose from different "types" that can include central air conditioners, inverter AC units, heat pump mini splits, and even ductless mini splits.
Step 3. Don't Forget to Consider Your Ductwork
Something you'll need to consider when choosing your next air conditioner is the state (or existence) of your ductwork. If your ducts are in great shape, then you can choose just about any AC unit you want. If you have ducts you need to retire or you don't have ductwork at all, it may be a good idea to look at your ductless options.
Step 4. Know What Benefits Can Come With a System Switch
Our current government administration is doubling down on the rewards they are offering people who make energy-efficient upgrades to their homes. These benefits can apply to your HVAC system. If you are considering switching to a heat pump system or a ductless heat pump, you may qualify for helpful rebates or tax write-offs. You can learn more by looking into Energy-Efficient Home Improvement credits and tax deductions.
Work With a Professional for the Best AC Selection
Whether you are 100% set on a certain air conditioner being installed or you are having trouble figuring out which one is right for you, you can trust us to help you out. With our assistance, you can get the best AC for your home's comfort needs.
If you are not 100% satisfied with your new system for the first year, we will refund the full cost and remove it.
We can't control the weather outside of your home, but we can control the weather inside your home. Contact Mack Morris Heating & Air Conditioning today to get your appointment scheduled.