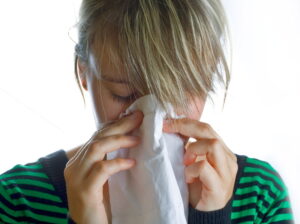 You are sneezing up a storm and your eyes are itchy and watery. The thing is, you've done everything possible to keep your home incredibly clean so that you can avoid this exact situation. We understand why you might feel frustrated and we want you to know that it isn't your fault!
The modern home is extremely well-sealed. While this is great news for energy efficiency, it may be less beneficial to your indoor air quality since whatever contaminants get into the house will simply continue to circulate. One of the ways to address poor indoor air quality is with air filtration systems in Charlottesville.
Read on to learn the details you need to know about these systems and the ways that installing one may benefit you.
Air Filtration Systems
An air filtration system is different from the air filter that comes as a part of your HVAC system. The HVAC air filter keeps dirt and debris out of your air conditioner (and heater). While this doesn't harm your indoor air quality, the benefits that it provides are minimal. This is why we recommend installing an air filtration system.
An air filtration system sits in your ductwork and cleans the newly cooled air that is being pumped into your home. Made with a semi-permeable membrane, an air filtration system captures a wide variety of dirt and debris, removing them from the airflow in your home and improving your indoor air quality as a result.
Air Purification Systems
Another great indoor air quality system option is an air purification system. These systems come in two main forms, both offering their own perks.
An electric air purification system uses electricity to charge particles flowing through your ductwork. This allows them to be drawn to a magnetic plate and captured, removing them from the air in your home effectively.
The other type of purifier is the UV germicidal light purifier. Through the use of ultraviolet light, this purification system either destroys airborne particles or alters their genetic code, making them unable to reproduce. These types of purifiers are especially effective against viruses, bacteria, and mold.
Would You Benefit From an Indoor Air Quality System?
So, should you invest in the installation of a whole-house air filtration or air purification system? We'd say it would be beneficial to you if you experience problems like:
Increased allergy symptoms or respiratory issues in the home
A home that seems dusty no matter how often you clean
There is dust being pushed out of your home
People in your home get sick often
You have HVAC filters that become coated in dirt quickly
If you are looking to address air quality issues like these in your home, it may be a good idea to reach out to us for installation. We can help pair you with the best system to address your home's air quality issues so you can breathe easy again.
We can't control the weather outside of your home, but we can control the weather inside your home. Contact Mack Morris Heating & Air Conditioning to get started with the installation of a great IAQ system for your home.