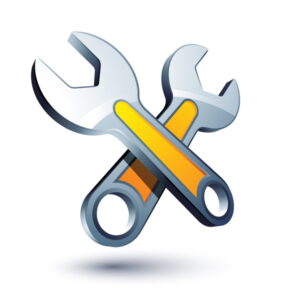 The holiday season may have wrapped up but winter isn't done with us yet. Your heating system has been working hard this season and doing a pretty good job. However, at this point, there is a chance that it is starting to feel the stress a little bit. There is a way to combat this thankfully.
Scheduling heating maintenance in Charlottesville, VA is a great way to help improve its operation and efficiency. While this is usually a service that is knocked out in the fall, it is never too late to get a tune-up taken care of. Maintenance that is done even in the midst of winter can benefit your system in multiple ways.
The Difference That Maintenance Can Make
The team at Mack Morris Heating & Air Conditioning is dedicated to providing complete customer satisfaction that is backed by our respect for our clients. That means we'll never recommend a service that you don't need. We offer heating system maintenance because it offers great benefits for your home comfort and your wallet. Those benefits are going to include:
Better energy efficiency: Maintenance is going to help your heater use energy more efficiently. This will mean great heating without a huge bill. Better energy efficiency is going to be great for your comfort and your wallet too. Without maintenance, your system may use extra energy to get the same job done.
Improved heating output: A professional tune-up is also going to help your heating system do its job more effectively. Your technician can address issues that would otherwise hinder the creation and distribution of heat in your home. This means that this seemingly small service can improve your heater's ability to do its job.
Fewer repair needs: All those "small" fixes and adjustments that maintenance is going to address will also prevent extra repairs. This is because taking care of these issues while they are small will prevent them from escalating into full-blown repair needs. That saves you money and time in the long run.
Increases the system lifespan: Reducing the amount of wear and tear on your heater will also help it last longer too. While we are here for your system replacement, we know that the longer you can go without needing the new system, the better it will be for you.
Scheduling maintenance for your heater, even this "late," is still a  great idea. Late maintenance is still going to provide all the benefits listed above. As long as your heater hasn't completely broken down, maintenance can still help your home comfort.
If you want to sweeten the deal, you can also sign up for our maintenance program, the Energy Savings Agreement. Signing up for this program will add extra perks to what maintenance already offers you. When you are ready to invest in helping your heater start the new year in a great way, you can come to us.
We can't control the weather outside of your home, but we can control the weather inside your home. Contact Mack Morris Heating & Air Conditioning to schedule.