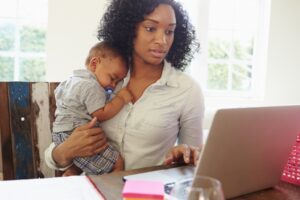 Choosing a heater for your home is no small deal. The system you select, and the individual who performs the installation, can combine to make or break your comfort for years to come. Let's say you've narrowed it down a bit—you know you want a furnace as your home heating system. You still have one more choice to make! You have to figure out if you want an electric furnace or a gas furnace in Palmyra, VA.
The first thought that most people have when they come to this choice is to say, "Well which one is the best option?" The truth is that the answer depends … on you! Let us help you figure out which type of furnace is the best option for your home and offer our expert installation services when you are ready to move forward.
Gas vs. Electric: How They Work
Let's get one thing straight: both types of furnaces require electricity in some form to do their job. The difference lies in how they make the heat they provide to your home. Below we've given a quick description of how these systems work:
Natural gas furnaces: These furnaces use a combination of electricity and natural gas to get the job done. The electricity turns the system on and allows it to respond to the command of your thermostat. From there, natural gas takes over. Gas is fed into the furnace where it is ignited to create combustion gas. The combustion gas is fed into the system's heat exchanger which is a metal component that then heats the air around it so it can be blown into your home.
Electric furnaces: Electric furnaces are similar to natural gas furnaces—they just don't use gas. Instead, this system creates heat through electrical resistance to heat the air in the furnace. From there, that hot air is blown into our home.
Choosing the Best Option for You
So now that you know how these systems work, it can help you make a more informed decision of which one will be a better option for you. Other factors that you will need to take into account to make this decision will include the following:
Do you have a natural gas line? If you already have a natural gas line in your home, it may a good idea to opt for a natural gas furnace. If not, you may want to weigh the cost of installing that gas line against the cost of choosing an electric furnace.
How expensive is electricity for you? Do you have very affordable electricity in your area? If so, an electric furnace can be a great choice for your home, especially if you live a little further out of town and getting access to natural gas will be too expensive to justify.
Still not sure about which furnace is the best option for your home? We can help! Our professional technicians can assess your heating needs and discuss the best options available to you. From there, we'll perform your installation in a timely manner. We will make sure that your system works perfectly before we leave so your satisfaction is guaranteed.
Contact Mack Morris Heating & Air Conditioning to get started. We can't control the weather outside of your home, but we can control the weather inside your home.