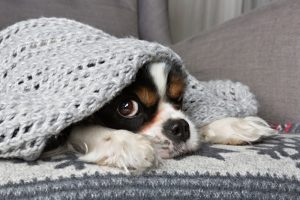 Let's say you've had a full day at the Carter Mountain Orchard picking some great autumn goodies to eat and you are ready to relax at home when you return. You've spent a majority of the day outdoors and, while your sweater is warm, it will be nice to heat up a bit more easily inside of your home. At least, that's the goal. But what if your heater has other plans?
We are still at a time of year when the cooler weather is somewhat moderate. This means that it is best to knock out a heater repair in Troy, VA that pops up now, before things get any colder and strain your system more. Watch out for these signs that something is wrong with your heater so you can have a technician fix things up. That way, when you return from your orchard outing, you are guaranteed the comfort you need.
5 Signs Your Heater Has a Problem
These are five clear signs of trouble with your heater:
Airflow has gotten weaker: Do you notice one room of the house that just doesn't get much warm air? Or perhaps it feels like airflow throughout the house is almost nonexistent? If this sounds familiar it means it is time to call a professional. You may have leaking ductwork, a blower fan problem, or another issue.
Your system has irregular cycles: Heaters are made to run for around 15 minutes to heat things up before shutting off. If your heater seems to run nonstop or run in ever-shorter spurts, then there is an issue with the system. Irregular cycles are hard on your heater so make sure to get them addressed quickly.
The heater produces unpleasant smells: Does running your heater make your house smelly? That isn't okay! Built-up debris or even mold growth in the system can lead to unpleasant smells during operation. Likewise, frayed wires can create an acrid smell when in use too. Don't ignore what your nose is saying–your heater needs repairs!
Your energy bills have increased too much: Running your heater shouldn't be an overly expensive ordeal. Energy bills that only seem to increase no matter how little you use your system are an indicator that there is something wrong with your system.
There are cold spots throughout the home: Maybe it's a room that never seems to heat up or a hallway that is always too cold. These are indicators of trouble in your heating system, likely within your ductwork. Cold spots are a sign that there is an issue that will hinder the effectiveness of your system if not addressed quickly.
Having trouble with your heater? Call in a professional to fix your system before you end up shivering your way through winter. Our expert technicians are here to help get your heater back in optimal condition again.
Contact Mack Morris Heating & Air Conditioning to schedule your heater repairs. We can't control the weather outside of your home, but we can control the weather inside your home.