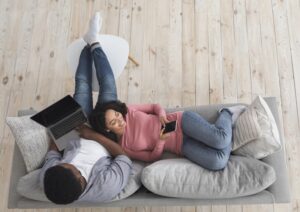 It is worthwhile to have a powerful furnace in your home to keep you warm. Both electric and gas-powered furnaces have their pros and cons of course. At the end of the day, the thing that matters is that you get a furnace that keeps you warm without breaking the bank.
If you are considering an electric furnace, you might be wondering if this type of system can get the job done properly. We can't answer this question with a straight "yes" or "no." What we can do though is tell you more about this system so you can discover if it might be a good fit for your home. Read on to learn more!
The Difference of an Electric Furnace
Electric furnaces are also known as all-electric furnaces. This is because, no matter what type of furnace you have, there will be electricity required to run it. The difference is that an all-electric furnace in Ruckersville, VA is able to produce heat without the need for natural gas to create warmth. This comes with pros and cons of course that you need to consider if you opt to install this system.
The Pros of an All-Electric Furnace
If your want to install an electric furnace in your home, you will want to know the benefits that come with this system.
For starters, electric furnaces don't require a natural gas connection. If you don't have a gas line connection in your home already, then an electric furnace can be a great heating solution for your home. This is especially true because getting a natural gas line connected to your home can be extremely pricey.
Along with this, since electric furnaces don't use gas, they won't ever present a gas leak risk to your home. Natural gas furnaces are made to be safe but age and regular use can lead them to develop cracks that leak gas into your home. This will never be a problem with an electrical system.
Lastly, electric furnaces can be highly efficient and eco-friendly because, again, no gas is required!
The Cons of Electric Furnaces
The major drawback of an electrical furnace lies in the cost of installation and operation. Installing an electric furnace can cost more upfront. Along with this, the cost to run an electric furnace may be higher than that of a natural gas system due to the price of your electricity. If you live in an area with higher-priced electricity, it may be better to opt for a different kind of system such as a heat pump.
Electric furnaces can be a little higher priced to run but they may still offer a great heating solution for your home. If you aren't sure whether or not this type of system is right for you, it is worthwhile to talk to a technician. A professional can assess your home's needs and energy sources to pair you with the best type of heating system.
Contact Mack Morris Heating & Air Conditioning to learn more or make an appointment for an installation. We can't control the weather outside of your home, but we can control the weather inside your home.