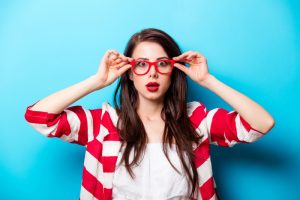 You just got home from a long day and all you want is to get the chill out of your home and curl up on the couch to relax. You are finally comfy with a book when you start to notice that, while the heat pump is running, it isn't warming up the house at all. This is never a good sign.
When your heat pump isn't operating properly, it may mean it needs a heater repair in Charlottesville, VA. If this is the case, you should reach out to Mack Morris Heating & Air Conditioning for the services you need.
What's Up With Your Heat Pump
When your heat pump mini split system isn't able to do its job correctly, there is more than one problem that it may have encountered. Thankfully, the solution to heat pump problems can be found when you schedule an appointment with us.
Here is a short list of what might be going on with your heat pump mini split:
The reversing valve is broken: The reversal valve in your heat pump is responsible for reversing the flow of refrigerant in the system. This is what allows your heat pump to produce heat because now it is transferring heat into the home, rather than out of it. If the reversal valve is broken or stuck, it means the heat pump can't switch modes, leaving you without any heating.
There is a refrigerant leak: Refrigerant is the main transfer medium that your heat pump uses to move heat in or out of your home. A refrigerant leak is bad news for both your cooling comfort in the summer and your heating comfort in winter. If you notice short cycling, hissing noises, and high energy bills, it may mean you have a refrigerant leak.
An electrical disconnect: Your heat pump is dependant on its connections to your home's electrical system and to your thermostat to do its job. If something goes wrong with these connections, it can have a hugely negative impact on the operation of the heat pump. For example, without a reliable connection to the thermostat, the heat pump won't be able to heat your home properly, if at all.
There is an airflow issue: There is more than one reason we suggest you change the filters in your heat pump regularly. A clogged filter will hinder airflow into and out of the system. You can also encounter airflow issues if the system's fans are malfunctioning.
Handling Heat Pump Issues
There are plenty of possible issues a heat pump can run into. Thankfully, you don't need to stress too much when you run into these problems. All you need to do is reach out to a team of professionals for repairs. That is what the team at Mack Morris Heating & Air Conditioning is here for. You can trust us with your home comfort.
We can't control the weather outside of your home, but we can control the weather inside your home. Schedule an appointment with Mack Morris Heating & Air Conditioning.