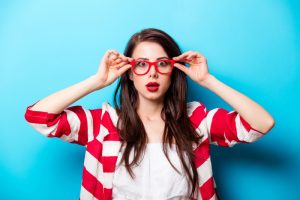 Just because you have a heating system doesn't necessarily mean you are going to have reliable heat. An old heating system that needs to be retired is likely to be less effective, or even completely ineffective, at providing you with warmth. It's like having a car that barely runs or doesn't run at all—you have a car but you aren't going anywhere.
When it comes to keeping Crozet, VA heating systems in working order, you can come to Mack Morris Heating & Air Conditioning for help. We can identify if and when you need to retire your old heater and then work with you through the replacement process.
How to Tell It Is Time to Retire Your Heater
No one wants to schedule a heating system replacement if a repair will keep the unit running effectively and efficiently. That is why it is good to know the signs and symptoms of a heater that is ready to retire—so you know when you contact us for a new system installation. Here are the indicators to watch out for:
Your heater is just plain old. Do you know how old your heater is? If not, it is time to find out. Look for the manufacture label on your system, and it should contain the year that it was made. If you discover that the heater is 10 to 15 years old or more, you will want to prepare for a system replacement in the near future.
The system requires frequent repairs. If your heater is well-maintained, it shouldn't need repairs more than once every few years. If you are starting to call in a technician for repairs on a yearly basis, this is a sign that your system is in decline. It will be a good idea to start discussing a new heater before yours is unable to be repaired at all.
Repairs have gotten too expensive. Another indicator of a heater that needs to be replaced is the price of the repairs you need. Maybe repair needs are still decently spaced out, but the last bill you got for a fix was mind-blowing. This means that it is time to start thinking of your next system option. Any repair cost that is equal to or more than half the cost of a new system is too much!
You get little to no heat anymore. Like we said above, having a heater doesn't mean you are going to get the heat you need. If your heater is barely functioning any more and can't provide reliable heating comfort to the home, there is no point in keeping it around. You wouldn't put up with a cellphone that couldn't make calls or texts, would you? The same applies to a heater that can no longer do its job!
When you need a trusty team to help get you through a system replacement, you can come to us. We can't control the weather outside of your home, but we can control the weather inside your home. Contact Mack Morris Heating & Air Conditioning today.