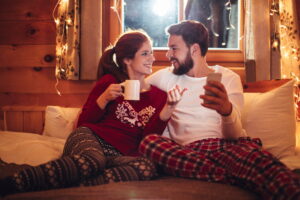 We tend to categorize heating problems into small ones and big ones. Of course, problems usually fall onto a spectrum where some problems are less significant and others are more significant. The issue with this is that no heater problem is actually small at all.
All heater problems or potential problems should be treated the same. If you suspect that anything is wrong with your heater, please give us a call to schedule heating repair in Crozet, VA. It's the best way to stay ahead of a complete heater breakdown or more extensive damage inside of the system. You can keep reading to learn more about why small problems are just as significant when it comes to your heater.
How Heater Problems Escalate
The concern with small heater problems is that they eventually snowball into larger problems. So when you think about it, a small heater problem is really just a large heater problem just waiting to happen. For example, a screw comes loose inside of your heater. You may hear a gentle rattling or tapping sound as the screw vibrates during operation. 
But eventually the screw breaks free completely and begins moving around inside of your heater. One little tiny screw may not seem like a big deal until it gets lodged in between gears, fan blades, or other important components. Or maybe the pieces it was helping hold together come loose and don't work as they should. This is just one of the many examples of heater problems that can start out small and escalate before you know it.
How to Stop Heater Problems Early
The best way to prevent significant heater problems is to stop them in their tracks. Unfortunately, by the time you hear something unusual inside of your heater or notice a difference in your heater's operation, the damage is usually already significant. But that is where professional heater maintenance comes in. Our team of technicians go through specialized training to understand heaters upside down and inside out. 
When we take a look at your heater, we can identify problems before they ever show any warning signs. When we can fix the small things, we can prevent the big things from ever happening. It's a great way to ensure that your heater works efficiently to keep your home warm all winter without any hiccups or breakdowns.
Risks of Ignoring Heater Problems
There are many people who hear an unusual noise here or there and think it's not a big deal. A general rattling coming from your heater can't be that significant, right? Or maybe you hear a loud booming sound, but it only happens one time. You may tell yourself that you'll call for service, but maybe you never get around to it or forget.
It's easy for weeks and months to go by without you thinking about the heater problem again. But ignoring heater problems can lead to repairs that cost thousands of dollars to fix and permanent damage to your heater that affects its ability to heat your home effectively and efficiently.
We can't control the weather outside of your home, but we can control the weather inside your home. The team at Mack Morris Heating & A/C is here to help with heater service, so schedule your appointment today.