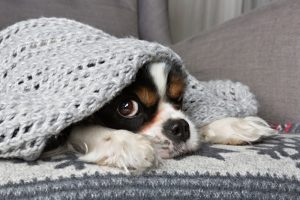 Your heater has been a star player in your home these months. You've depended on it heavily to get the warmth you need to keep the wintertime chill at bay. However, by now, there is a chance that your heater needs an assist. Over time and even in spite of regular maintenance, your system may develop a problem that requires heater repair in Troy, VA. There is also a chance that you need a full replacement, which is a whole other ordeal.
The question is, how do you know which service is the one that you need? A repair should get your heater running right again, but what if you are putting a bandage on a wound that needs surgery? You can reference our handy guide below to determine whether you might need repairs or a system replacement. If you still aren't sure, just reach out to one of our friendly experts for help.
Do I Need a Repair or a Replacement?
It isn't always easy to figure out which service you need. Some people will still get repairs on a heater for years after it should have been replaced. We hate to tell you, but that is a big waste of money. Use these handy guidelines to narrow down whether or not you can get by with a repair or if you need to upgrade your heater.
Age: It is important to keep track of how long you've had your heater. They are built to last a good long while, but if your heater has reached the 10-year mark, there is a chance you should start looking to upgrade. Most heaters can last between 10 to 15 years before it becomes almost impossible to use them.
Repair Frequency: Repairs are going to pop up over the course of your system's lifespan, even with regular maintenance. But they shouldn't be a regular occurrence. If you are noticing that you need repairs every year, then it is likely time to talk to a professional about a system replacement.
Repair Price: You will also want to pay attention to the price of your repairs. Repair prices will increase over the years but they shouldn't cost an egregious amount. If your recent repair bill could pay for half or more of the cost of a new system, then it is time to upgrade.
Effectiveness: Last but not least, don't ignore how effective your heater is. A heater that gets regular maintenance and some repairs over the years and is still going strong is likely to be able to get by with another expert repair this season. An older system that hasn't been well maintained and is simply unable to produce heat is one that you shouldn't bother fixing.
Deciding to upgrade a heater isn't a small choice. If you are going back and forth about what to do to keep your house warm, it may be a good idea to reach out to one of our experts for help. We can let you know what the best choice is for your budget and your comfort needs.
We can't control the weather outside of your home, but we can control the weather inside your home. Schedule your appointment with the team at Mack Morris Heating & Air Conditioning.