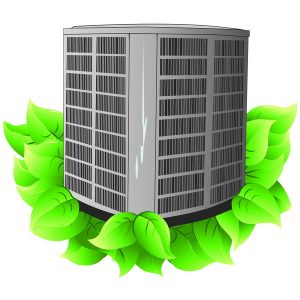 Have a window air conditioner that you are tired of dealing with? Switch to a central air conditioner to get unbeatable comfort moving forward. These systems are able to cool your house, yes your entire house, effectively and efficiently. And that applies to just about every house out there, whether it is a one-story, two-story, or three-story floorplan.
If you are just starting to learn about central ACs, we'd love to give you a quick look at all the benefits that can come from these systems so you can feel confident making the switch.
5 Perks That Come With a Central AC System
Here are five reasons you're likely to end up loving your central air conditioner.
1. You'll enjoy relatively consistent temperatures
A central air conditioning system is going to be great for getting consistent temperatures throughout the house. This is because this split system is able to process and cool a larger volume of air than a window AC. The result is that the majority of the air throughout your home will be cooled to relatively the same temperature.
2. Modern systems offer incredible energy efficiency
The amount of energy a central air conditioner requires to cool one square foot of air is much less than is required by other systems. These systems are made to be able to effectively pull heat out of the air for a home without using an excessive amount of energy. Essentially this translates to better return on interest for your system—a better level of comfort without much of an added cost to your electric bill.
3. The systems last a long time when taken care of well
Did you know that a central air conditioner can last between 10 to 15 years before it starts to wear out beyond repair? It's true! That's a long time to be able to rely on one centralized comfort system. This also means that you will be able to pay off the installation of this system long before you ever need a replacement. At least, this is all true if you make sure that the AC gets the care that it needs to keep it in good shape.
4. There are different options to choose from
There isn't just one kind of central air conditioner that you have to install. These systems can come in a few different forms including:
Standard split system central ACs
Inverter air conditioner
Variable refrigerant speed/volume AC units
Heat pump air conditioners
Each of these systems has its own benefits which can allow them to meet your home's cooling needs more closely. One of our technicians can help you determine which system may be right for you.
5. You can trust us to keep your system running
Maybe this is a little relative, but we still think it is a great reason that you'll enjoy your central AC for a good long time. Having one resource that you can depend on for your installation, central AC repair in Charlottesville, VA, and your maintenance makes it easier to keep this system in working condition. And that means you can more easily help your AC last a longer amount of time!
We can't control the weather outside of your home, but we can control the weather inside your home. Contact Mack Morris Heating & Air Conditioning to schedule your central AC services with the pros.