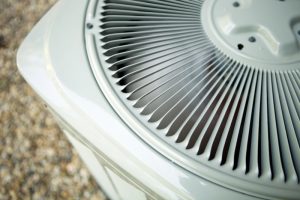 It is coming up pretty soon, so you better hope so! But why not do better than "hope"? Why not know for certain that your air conditioning system will be there for you when you need it most? No, there is no air conditioner that is going to function reliably at all times. All mechanical systems, your AC included, will require repairs eventually. Routine AC maintenance in Charlottesville, VA will help to keep your air conditioner as dependable as possible, though.
The heat of summer can really strain an air conditioning system, so you want to be sure that you've done everything possible to prepare your air conditioner for the hottest time of the year. The last thing that you want to do is to encounter AC repair needs just when you need your system the most, and only because you failed to get your system back into the great working condition necessary for a successful operation. Keep these tips in mind, and leave your AC services to us.
Take a Quick Look at Your System
Getting your air conditioner back into great working condition is not something that you can do on your own. However, that is not to say that you should play no role in doing so. Before firing up your air conditioner for the first time this season, do a quick visual inspection of your outdoor unit. There are a number of potential issues that can be avoided with a minimal amount of spring cleaning.
What kind of cleaning? Well, get rid of any grass clippings that may have dried onto the outside of the unit back when the grass was last mowed. Remove any branches or other debris that may have fallen on top of the unit. A dirty outdoor unit can hinder the release of heat via the condensing coils, and waste on top of the unit could also wind up falling in and jamming up the fan!
Schedule Routine Maintenance with Our Staff
Changing your air filter and keeping your outdoor unit clean are important and ongoing maintenance tasks that you can handle on your own. The vast majority of the maintenance that your air conditioning system needs, though, really must be completed by skilled, experienced professionals. We strongly encourage you to schedule air conditioning—and heating, for that matter—maintenance annually. The benefits are just too great to ignore, and they include the following:
Improved energy efficiency, so that you pay less to cool your home.
Increased reliability, helping to protect your comfort while keeping repair needs at bay.
Extended equipment lifespan, ensuring that you get the most bang for your buck.
There is more to air conditioning maintenance than you may realize. It involves the testing and tightening of electrical components, the cleaning of the condensate drain pan and drain line, testing of capacitors, lubrication of all moving parts, and much more. Even for the most ardent DIY enthusiast, this is just beyond the scope of anyone that is not a trained technician.
We can't control the weather outside of your home, but we can control the weather inside your home. Schedule your AC maintenance with Mack Morris Heating & Air Conditioning.