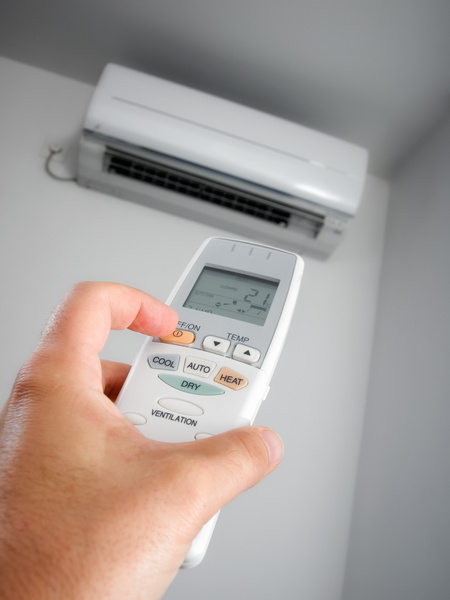 Are you thinking about replacing your air conditioner before the heat of summer really settles in? Are you moving into a new home and want to familiarize yourself with the different HVAC system options out there? Whatever the case may be, you'd be remiss to overlook the many benefits that the ductless mini split has to offer. We're seeing more and more interest in ductless systems in Charlottesville, VA, which is really not much of a surprise to us.
The ways in which a ductless system can benefit homes and homeowners are many, and we want to help you better understand them with today's post. Now, as is the case with any HVAC system, the ductless mini split is not going to be the right system for everyone. That being said, for those that it is right for, there is a lot to love. So read on, and remember that we are here to handle any HVAC services, for systems ductless or otherwise, that you may need.
How Does the System Work?
A ductless mini split system, as you can probably guess, does not use ductwork in its operation. Instead, it features multiple blower units that are controlled independently of one another. These units are mounted on the walls in the house, and are connected to a single outdoor unit via conduits containing their power, refrigerant, and drainage lines.
The system is actually a heat pump—cooling-0nly options are available, but most homeowners find the benefit of the heat pump model too good to pass up. This means that the system is able not only to draw heat out of the air inside and release it outside to cool the house, but also to remove heat from the air outside and use it in order to heat your home.
Benefits of Using a Ductless Mini Split
Perhaps the most obvious and, arguably, the greatest benefit of using a ductless mini split is the fact that the system can both heat and cool your house. Because a heat transfer process is utilized, rather than actually generating new heat for the house, the system is also able to warm up your living space with great energy efficiency.
This is not the only factor that allows the ductless mini split its great capacity for efficiency, though. The fact that ductwork is eliminated from the equation itself does so as well. There is no risk of duct leaks or of heat transfer through the duct's walls, because there are no ducts being used. Plus, because you can control the individual blowers independently of one another, you can really make sure that you are conserving energy without having to sacrifice your comfort in the process.
The fact that you don't need to install ductwork to enjoy great whole-house heating and cooling also means that the ductless mini split is great for installation in existing homes. Be sure to leave your ductless mini split installation, repair, and maintenance services to Mack Morris Heating & Air Conditioning, so that you get the very best your new system has to offer.
We can't control the weather outside of your home, but we can control the weather inside your home.