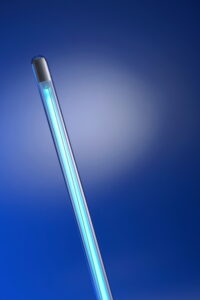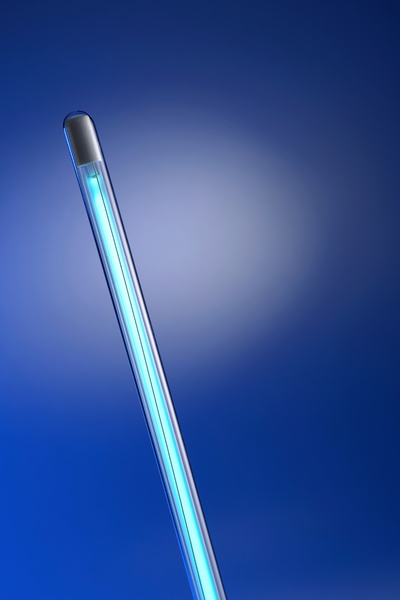 No one wants to have poor indoor air quality. However, your air quality isn't always easy to manage. It isn't like you can combat every minuscule particle in the air on your own. Particles are created throughout the day and added into the home every time anyone opens a door or window.
Have you noticed that your indoor air quality is on the poor side? There are systems and services we provide that can help. Today we want to focus on one particularly powerful indoor air quality system that many people may be curious about: the UV germicidal light in Charlottesville, VA.
How a UV Germicidal Light Works
These are a type of indoor air quality system that uses ultraviolet light to help clean the airflow that passes through your ducts and into your home. Using special UV-C type light, this system is made to destroy certain particles and render others harmless. This is because UV-C light can alter the DNA of the contaminants in your air, such as viruses, bacteria, and mold spores, breaking them down or rendering them as harmless as dust.
When a UV Light Is Helpful
UV air purifiers are going to be installed within your ductwork by a professional technician. This is where they provide the best aid in cleaning up your indoor air quality. This is going to be the most helpful in homes that need assistance combating:
Increased occurrence of illness.
Repeated mold growth in and around ductwork.
Problems with asthma, allergies, or respiratory issues.
Contaminants that would put immunocompromised residents at risk.
The installation of a UV light will help combat some of the more sinister particles that could enter your home. This way, it can help clean up the air and protect you from the side effects that poor indoor air quality could otherwise create.
How Else We Can Help Clear The Air
While a UV germicidal light is an extremely effective way to combat unwanted viruses or bacteria that could enter your home, it isn't the only option that you can choose from to clean up the air in your home. You can also opt for systems such as:
Ionization purifiers: Also known as electric purifiers, these magnetize particles and capture them to remove them from the air.
Air filtration systems: Using a different type of semi-permeable membrane, these systems capture debris and keep it out of your house.
Dehumidifiers: A whole-house dehumidifier will help remove excess moisture from the air, reducing the risks of mold growth and other discomforts.
Our Team Is Here for You
Whatever you need to improve your indoor air quality, you can count on our team to provide it. We're experts at providing the services necessary to outfit your home with the right indoor air quality systems and keep them working right for as many years as possible.
Contact Mack Morris Heating & Air Conditioning to schedule your next comfort system service. We can't control the weather outside of your home, but we can control the weather inside your home.