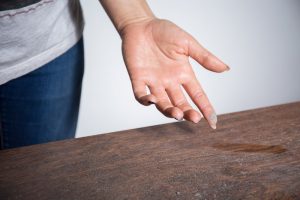 Did you know that your indoor air quality is just as important to your comfort as having a working air conditioner? It may not seem like it at first, but imagine if you were sitting in a perfectly cool house that was also incredibly dusty. You probably wouldn't feel too comfortable, let alone be able to breathe all that well. That is why we want you to know about HVAC filters in Charlottesville, VA.
These whole-home air filters are made to work in tandem with your air conditioner (and furnace, if you have one) to filter the air that's entering your home and keep out unwanted airborne particles. If you aren't sure whether or not a whole-home filter is for you, then please take a moment to check out some of the information on them that we've collected to answer your question.
Don't I Already Have a Filter?
Yes and no. Your HVAC system does have a filter that is already a part of it, but this isn't the one that is going to directly benefit you. The filter that is a part of your HVAC system originally is put there to protect the internal workings on your air conditioner from dust and debris. It does nothing, however, to keep unwanted debris out of your home itself.
3 Facts About Whole-Home Air Filters
A whole-home air filter is a system that filters the air entering your home, capturing dust, dirt, pollen, and other debris that don't belong indoors. These are great additions to your home to boost its indoor air quality and your comfort at the same time. Here are some key facts about air filtration systems that might help you decide on whether you might benefit from installing one with our help:
Whole-home filters are installed into your ductwork. Unlike a store-bought air filter, whole-home filters are actually installed in your ductwork. This allows them to filter all of the air that is going to be pumped into your home, offering you clean and comfortable air.
Filtration systems keep dust and debris out of your house. Because filters work within your ducts, it means that they stop all that airborne debris from ever entering your home. This means less dust and dirt on your floors, tables, and other surfaces, plus fewer allergens and irritants floating around the home.
Helps your overall comfort. An air conditioner is going to operate a lot more effectively and efficiently if it is trying to cool down clean air. Air full of dust and debris is going to still be usable but it will make your air conditioner's job a lot harder, even with the help of that filter trying to protect it. With a whole-home filter however, a good amount of those airborne particles are captured so they can't cause problems anymore.
Interested in installing a whole-home air filter, or do you need help maintaining your filtration system? Whichever it is, we can help.
We can't control the weather outside of your home, but we can control the weather inside your home. Contact the professionals at Mack Morris Heating & Air Conditioning to schedule an appointment.