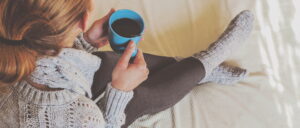 People talk a lot about allergies in the springtime, but not as much about suffering from allergy symptoms in the fall. However, when you have allergies you have to be vigilant about staying well all year long. We have a solution that can help.
When you invest in air purifier service in Ruckersville, VA, you can check one thing off of your list. An air purifier can eliminate allergens around your home almost completely so that you can breathe easy. Keep reading to learn more about the benefits of an air purifier for addressing allergens in the air.
Allergens in the Air
Spring is notorious for having high pollen levels that affect allergy sufferers. But the fall is not devoid of allergens in the air. The seasons are changing, leaves are dropping from trees, and many flowers are still in full bloom. Plus, you're facing other completely unrelated allergies, like allergies to dust, dust mites and even pet dander.
A whole house air purifier can help with all of these and more. An air purifier is strong enough to eliminate more than 99% of all the harmful particles in the air, including chemicals, car pollution, and even bad odors. If it's in your air and it is harmful to your health, an air purifier can get rid of it.
How an Air Purifier Works
A whole house air purifier gets installed directly inside of your HVAC system at the point that all the air needs to pass by before blowing into your home. As your HVAC system works to either heat or cool your home, the air passes through the air purifier as part of the process. More than 99% of all of the harmful particles either get filtered out using a HEPA filter or deactivated if the air purifier uses a UV light.
Air purifiers do not use a lot of energy to operate, yet they are filtering air in your home around the clock. The filter or UV light only needs to be changed out once per year. Aside from that, there is no maintenance required on your part. Our team will check on the air purifier each year during AC maintenance.
Air Purifiers Benefits for Allergy Sufferers
An air purifier cannot do anything to help when you step foot outside of your home. You're going to be bombarded with all sorts of smells and potentially harmful particles wherever you go. But when you return home at the end of the day, you should be able to relax and breathe easy knowing that you are safe and sound.
That's just what an air purifier offers. It makes your house that much more comfortable. When you spend a lot of time inside the walls of your home, it should contribute to your overall well-being and not make things like allergy symptoms worse than they already are.
Without an air purifier, indoor pollution levels can actually be as much as five times worse than they are outside. When you have a whole house air purifier, your home can be a respite from allergens that you deal with everywhere else.
We can't control the weather outside of your home, but we can control the weather inside your home. The team at Mack Morris Heating & A/C is here to help with indoor air quality, so schedule your appointment today.