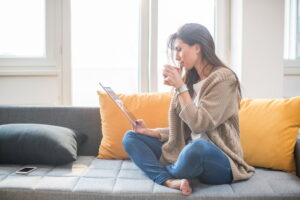 Boilers are known for being powerful systems. Using radiant heat, a boiler can create strong warmth that permeates throughout the house. It is a system that you can find in multiple homes for heating in Charlottesville, VA. It is also, of course, a system that should always be handled by a trained professional.
If your boiler is acting up, then getting repairs for the system as soon as possible is your best option. Waiting on repairs is only going to lead to higher operating costs and put your boiler at risk of needing an early replacement. Scheduling boiler repairs as soon as possible will ensure your comfort without a higher cost. That is what we are here to help with.
How Is Your Boiler Meant to Work?
Boilers are able to warm up your home using radiant heat. These systems heat up water using electrical resistance or by burning natural gas. That heated water is then passed around the home to baseboards, radiators, or in-floor heating pipes, allowing it to radiate warmth throughout the home.
This is what your boiler is supposed to do. The problem pops up when your system isn't doing this task correctly.
Signs Something Is Wrong With Your Boiler
Now the question you are facing is how to tell that your boiler is, in fact, having issues. If you notice any of these warning indicators, you can reach out to us to get your system repaired properly.
It is taking longer than usual to heat the home. Boilers are systems that should be able to heat up your house fairly quickly. So what does it mean if the opposite is true? If your boiler is struggling to heat things up, it means that it likely needs repairs to fix whatever is hindering the process.
Your energy bills are spiking. High energy bills that pop up anytime you run your boiler aren't normal. While a small difference in price may be regular, large increases aren't. If you have energy bills that you are dealing with whenever you run your heater, it is worth it to contact a professional to check things out.
There are signs of a leak. Boilers heat up water to provide warmth to your home. While this is highly effective, it also means that they can develop leaks at some point. Check your boiler and its connections for any signs of leaking water. If you notice any signs of a leak, you'll need repairs ASAP.
You are hearing strange noises. You want to take some time to listen to your boiler too. Any concerning noises like rumbling, whistling, or crackling are sounds you should be concerned about.
If your boiler has a problem, you will need a trained professional to be the one to provide repairs. Our team is ready to provide the repairs that you need, when you need them.
We can't control the weather outside of your home, but we can control the weather inside your home. Schedule your service with Mack Morris Heating & Air Conditioning.