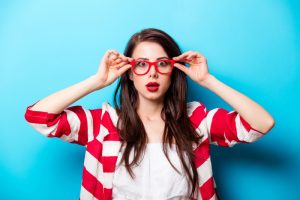 When you live in a place as great as Charlottesville, it is nice to know you can enjoy the comfort provided by a heat pump that will keep up with your lifestyle. Even on the hottest and coldest of days, you know that your heat pump will do right by you—until it doesn't.
No one likes waking up to a cold house in the middle of winter and discovering the heater is supposed to be running. But if it is running, then why are you shivering? More than likely it is because your heat pump needs help. Even this wonderful system eventually requires professional care if it is to be expected to continue running.
We want you to be able to catch on that it is time for heating repair in Charlottesville, VA before it has a major impact on your comfort. To do so, it helps to know the signs you need to watch for.
4 Warning Signs
Knowing what the warning indicators are that you should schedule heat pump repair sooner rather than later will save you time and money in the long run. Signs you should keep your eyes peeled and ears open for include:
Odd noises: Heat pumps are known for running quietly. So if your system starts to create strange, loud noises when it runs like rattling, hissing, or screeching, there is a problem that needs to be addressed. Essentially anything other than the whoosh of temperature-controlled air in your home is cause for concern.
Strange smells: If you haven't had your heat pump cleaned recently, you may notice it emits a burning smell which can be created by dust being heated up and burned off within the system. Other smells can indicate electrical components burning or parts of your system overheating. The best course of action when your heat pump creates an odd scent is to reach out for service.
Uneven heating: Unless you have specifically set one or more air handlers to stay off or create less warm temperatures, your heat pump should warm your home up evenly. If this isn't the case, you should contact our team for repairs before the issues gets worse.
No maintenance: Have you scheduled maintenance within the past year for your heat pump? If you haven't, it is more than likely that you have a system that needs repairs. Maintenance services are often able to address minor problems before they become repair needs, so if you haven't had a check-up in the last year you probably have a repair that needs to be fixed.
It's our hope that knowing these warnings signs will help you realize ahead of time when you might need repairs before you are struggling in a home without heat. For those days when your heat pump isn't doing its job quite right, you can contact our team for repairs and any other heating services you may need.
Contact Mack Morris Heating & Air Conditioning today. We can't control the weather outside of your home, but we can control the weather inside your home.