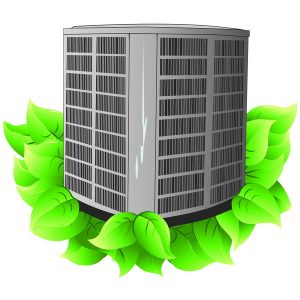 Staying cool during a Virginia summer is no easy feat, but with a reliable and effective air conditioner it shouldn't be too hard to keep your home comfortable. Even if your air conditioning in Palmyra, VA is working well, this doesn't mean there isn't room for improvement.
We have some great tips to help you boost the energy efficiency in your home without asking you to sacrifice comfort. Between the advice we offer here and our expert services, you can feel assured that you'll enjoy a season of optimal comfort without any unexpected costs.
4 Ways to Boost Your AC's Energy Efficiency
Optimal home energy efficiency is the name of the game these days, and we want to ensure you are a contender. Consider some of these great tips to boost efficiency and reduce the wear and tear on your home's AC system.
1. Keep the windows closed and curtains drawn
If your windows are open, it will allow hot, humid air to enter your home and throw off the job your AC is trying to do. In a similar way, letting in the heat from the sun throughout the day is going to make your system's job a lot harder. Make sure your windows are closed during the day and pull the curtains or blinds in rooms that receive a lot of sunlight during the day to keep the temperature more manageable.
2. Make sure your doors and windows are sealed
Your pipes aren't the only things that can leak. The space around your windows and doors can too. Check your doorways and your windows to see if you feel any air leaks that are letting in hot air. While this may sound like it won't have much impact, these little air leaks can be severely harmful to your comfort and stressful to the air conditioner
3. Keep your thermostat at a reasonable setting
It can be tempting to see how low your thermostat can go on a hot day, but we really advise against this. See, your AC system is only built to cool the home to a maximum of 20° lower than the temperature outside. Anything more and you are simply going to drive up your energy bills and harm your air conditioning system. Keep your thermostat settings reasonable and it will provide both comfort and energy efficiency the way you need.
4. Schedule your AC services with a professional
If you notice that something is wrong with your air conditioner, you don't want to wait to get the problem resolved. Instead make sure that any strange noises, reduced airflow, or other AC issues are taken care of quickly by a professional. Only professional technicians like the ones at Mack Morris Heating & Air Conditioning can provide the maintenance or repairs that you need to keep your AC running effectively and as efficiently as possible.
We can't control the weather outside of your home, but we can control the weather inside your home. Contact Mack Morris Heating & Air Conditioning to schedule the services you need.