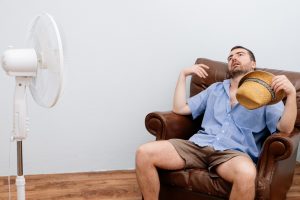 There are certain jobs that you may hire out which won't require that much consideration as to who can handle it. Maybe you hire some neighborhood kids to shovel your driveway, for instance, or your buddy recommends a friend to handle some light landscaping. Different homeowners are going to have different standards of who they give work to, but there is one area where you can never take chances: the installation and/or servicing of your HVAC system.
You absolutely must work with a professional HVAC contractor in Crozet, VA. There is no other way in which you can be sure that you are working with skilled professionals that you can trust. Of course, not all HVAC contractors are created equal. There is a major difference between earning your license and starting a business, for instance, and establishing yourself as a trustworthy contractor capable of living up to all of your clients' expectations—if not exceeding them! 
Look for an Online Presence
In today's hectic world, it can be tempting to think back to simpler times. The fact of the matter is that society progresses and we all have to keep up to a certain degree, though. Case in point: maintaining a professional online presence. Maybe you as an individual are not concerned with doing so, but businesses today really are expected to get themselves out there digitally.
If you cannot find a clear and informative website for the contractor that you're researching, then that contractor is already raising some red flags. Are there contractors out there that don't keep up with the online side of the business but are still capable of doing great work? Absolutely. But being able to do your own research on the contractor in question instills confidence, and most good contractors today want to take control of how they present themselves online.
Read Reviews and Testimonials
While you'll find information about satisfied customers and licenses/certifications/awards held by contractors on their websites, it's a good idea to look at online reviews, as well. Make sure that you're going to a trusted source for them, and pay particular attention to any negative reviews that are followed up on by the contracting business itself. You cannot please everyone, but you can learn a lot about a company by the way that it handles itself in such situations online.
Don't Be Afraid to Ask for Estimates and References
We understand that a lot of homeowners are hesitant to ask too much of contractors that they may not wind up working with. Trust us, though, it's all part of the job. Well, within reason. We're not going to do a trial run where we'll install a system for you just to prove our merit. We'll happily work with you to understand what we offer and what a given job will likely cost you, too.
And, in addition to online reviews, your contractor should really be able to give you some references if you want them. This shows that they've not only completed jobs successfully and satisfactorily, but that they established a relationship with the client that they've completed the work for. Technical skills come first, but you also deserve to know that you're working with good people that you'll want to work with again in the future.
Schedule your HVAC services with Mack Morris Heating & Air Conditioning. We can't control the weather outside of your home, but we can control the weather inside your home.