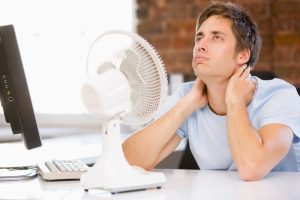 Well, that was a hot and muggy one, wasn't it? Fortunately, for us—or, at least, those of us that have had enough of summer's heat for one year—the summer season is definitely on its way out. This is a good time to start preparing for the heating season, of course, as it is bound to unleash its icy fury (too much?) before long. This does not, however, mean that you should ignore your air conditioning system.
While you may not be using your AC much longer, if at all, this year, you should take a bit of time to reflect on the system, its overall performance quality, and your overall satisfaction with it. Before you find yourself back at the beginning of another cooling season, you want to be sure that you are 100% satisfied with your air conditioning in Orange, VA. If this is not the case, then now is the time to try something new.
Heat Pumps, Ductless, and Dual Fuel Options
If you are thinking about ways in which you can improve upon your air conditioning system, or if you were satisfied with your system but cannot deny that a replacement is looming, we strongly suggest that you start looking into heat pump technology. You'll notice heat pump in that header there, appearing only once.  However, heat pump technology is used in all three of those examples. Let's take a closer look.
Heat pumps, in their most basic form, are split systems that operate much like traditional central air conditioners. The major exception here is that heat pumps are able to reverse the flow of refrigerant in the system, also reversing the function of the coils. This means they are able to take heat from the air outside, give it a boost through the compression of refrigerant, and use it to heat your home very efficiently.
Ductless mini splits are heat pumps too—though there are cooling-only models, most opt for the heat pump option—and they offer the same benefit of year-round comfort. However, they also offer many other benefits by eliminating the need for air ducts altogether. They use individual, wall-mounted blowers that are controlled independently of one another. That means further savings thanks to simple zone control and the elimination of inefficiency due to duct leaks.
Dual fuel systems pair a heat pump with a more conventional heating system, typically being a gas furnace. Why? Some homeowners just like having a backup plan that will protect efficiency even when temperatures seriously drop below the point of freezing. This type of system will run either the heat pump or the furnace, depending upon conditions, and will switch between the two automatically to ensure that you are always using the most efficient heat source.
So there you have'em. Plenty of options for replacing your AC, with a very efficient heating option to boot! If you have any questions about your AC replacement options, don't hesitate to reach out to our team! We can't control the weather outside of your home, but we can control the weather inside your home.