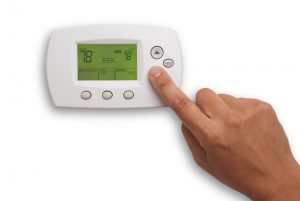 It is frustrating to discover that you can't keep your home comfortable on a hot day. You have a central AC or heat pump specifically because you want to be able to keep your home cool when temperatures outside are too high. It makes sense that you'd feel upset when this system fails you.
Sometimes the issue lies with your air conditioner, but other times you may actually need a thermostat repair in Charlottesville, VA. Your thermostat is responsible for providing instructions to your air conditioner to cool the home off so if something goes wrong with this Control Center, it's will negatively affect your comfort.
Let's look at some of the signs that you may have a thermostat in need of repair so you know when to reach out for professional service.