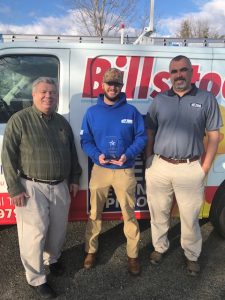 All of us here at Mack Morris Heating and Air Conditioning extend our congratulations to not just one, but two, of our expert technicians!
Recently, Brandon Legg and Scott Sullivan received The President's Club Award for Outstanding Achievement. The award was presented by Service Business Evolution (SBE), a company that aims to help owners of air conditioning and heating companies grow profitable, scalable, and sustainable businesses.
We are so proud of our team's recent accomplishments, and we hope that you continue to trust us for all your indoor comfort needs.  Keep up the great work, Brandon and Scott!