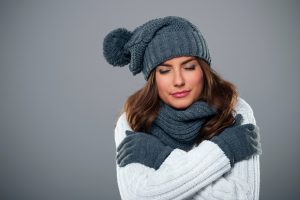 We are now in the midst of winter, and we still have a couple of more months to go before we can soak in the warm, spring sun. If you are operating an old, outdated heating system, it might be time to consider replacing it. We understand that replacing your system in the middle of winter might not seem ideal, but running your old system is costing you much more money than you might think.
The best way to figure out whether or not you need to upgrade your system is to consult with an experienced HVAC technician. They can assess the condition of your existing system to determine whether installing a new one is a worthwhile investment. But in the meantime, we have provided some clues that suggest it may be time for a new heater this winter. Keep reading to learn more. 
Consider a New Heater If:
You need frequent repairs
A few repairs from time to time is pretty standard across all heating appliances. However, if you've found yourself making frequent repair calls, then it might be that your system is simply worn out, unable to withstand everyday wear and tear. Instead of spending hundreds on repair bills, why not invest that money into something that will last?
Your system is old
The average lifespan of a heater is anywhere between 10-15 years. This number varies depending on the kind of system it is, the amount it is used, and how often it is serviced. However, no system is meant to last forever. If your system is more than 10 years old, we recommend consulting with a professional about whether or not it could last another season.
You're paying more for heat
An old or outdated heater is not going to be nearly as efficient as a new model. Increased wear and tear due to everyday stress can cause significant inefficiencies, leading to increased heating costs. If you've noticed your heating bills steadily climbing over the last few months, your system might be nearing the end of its life. Simply upgrading your system can save you hundreds on your bills.
Call in a Professional
Only a professional can determine whether or not it is time to upgrade your heating system. Once it is decided, your new heater must be professionally sized and installed to ensure maximum efficiency and effectiveness.
When you need to replace your heater, trust Mack Morris Heating & Air Conditioning to get the job done right the first time. We are here to make sure that your home remains comfortable, cozy, and warm all winter long. Since 1985, we have been the trusted HVAC contractor for residents in our area. Our technicians are dedicated to providing quality customer service while boosting home efficiency. We install and service boilers, furnaces, heat pumps, dual fuel systems, and ductless systems.
We offer comprehensive maintenance and heater repair in Palmyra, VA  to ensure that your heating system lasts as long as possible and performs as efficiently as possible.