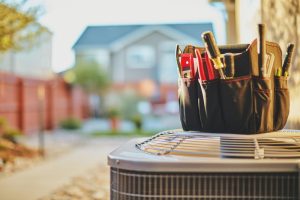 Spring isn't here just yet. This doesn't mean you can't think ahead to when you'll need your air conditioner though.
Now is an ideal time to get an air conditioning tune-up in Charlottesville, VA, even if you aren't using this system just yet. This can allow you to get ahead of the need for maintenance later on, saving you time, money, and stress.
Here are some of the reasons why getting a tune-up now is a great idea.
Get ahead of the rush
Air conditioning maintenance is a service that helps your system do its job more effectively and efficiently. That's why a lot of people end up getting maintenance once things start warming up. Waiting to get your AC maintained now is like getting on the freeway before rush hour traffic hits. You'll be able to get the service you want to be done at a date and time that works best for you.
5 Benfits of AC Maintenance
You don't want to book a tune-up if it doesn't benefit you at all. Here are some of the biggest benefits that annual maintenance will provide:
More effective cooling. You want an air conditioner that will be able to perform at its best throughout even the hottest parts of the year. Scheduling maintenance now ensures that your AC is ready to provide cool air as soon as you need it without a struggle.
Reduced repair needs. You want to keep AC repairs to a minimum if you can. It is good to know then that yearly maintenance will help prevent up to 85% of possible repair needs over the years. This helps save you money along with ensuring there is no downtime for your AC when you need it the most.
Better system efficiency. Energy efficiency is extremely important. Regular yearly tune-ups prevent a 5% loss of efficiency each year for your system, which helps save money over the years and helps the environment too.
Maximized system lifespan. An air conditioner replacement is expensive, so it makes sense that you'd want to ensure you can keep your current system for as long as possible. Thankfully, maintenance helps to ensure that your system enjoys the longest lifespan.
Warranty upkeep. Many air conditioners come with a warranty, which helps keep maintenance costs reasonable over the years. You want to keep that warranty valid for as long as you can and maintenance is often a requirement on the warranty.
Are you ready to schedule your yearly maintenance appointment for your cooling system? Then it is time to reach out to the professionals. We can perform a thorough inspection of your AC system. This will include cleaning, tightening loose parts, lubricating dry bearings or belts, and more. Our team will always provide a careful, multi-point inspection that ensures your AC is ready to perform.
We can't control the weather outside of your home, but we can control the weather inside your home. Contact Mack Morris Heating & Air Conditioning today to schedule your AC tune-up.