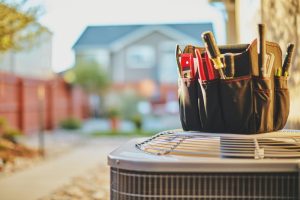 Birds chirping, bees buzzing, rain pouring, and waves crashing are all sounds that we like to hear. But sadly, there are plenty of sounds that most of us hate: construction at 7 a.m., alarm clocks, nails on a chalkboard, and oh, of course, all the possible strange noises that might come from your air conditioner.
You see, your air conditioner is not inherently noisy. In fact, the only sound you should ever hear coming from your system is the sound of air gently whooshing through the vents. Therefore, if you hear anything, you know, anything that doesn't quite qualify as "background noise," it's definitely time to call in a pro for air conditioning repair in Charlottesville, VA.
Below, we have listed some of the noises you definitely don't want to hear coming from your AC. Keep reading to find out more.